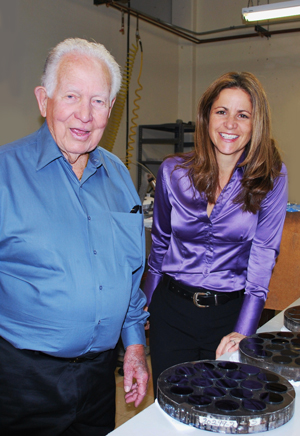 Positioning Statement
Mark Optics is a world-class manufacturer of quartz and glass optical components. We make custom precision optics that create substantial value to our customers. We offer full, in-house, production capabilities from ingot slicing, coring, CNC machining and shaping, and finally, planetary lapping and polishing of finished optics. Our highly skilled and cross-trained craftsmen are ready to provide a variety of engineering solutions. We invite you to experience our helpful customer service representatives, quality products and on time delivery.
Vision Statement
Mark Optics will continuously provide excellent quality optical components and extraordinary service to our customers worldwide. By co-engineering products and through cutting edge, innovative manufacturing methods we will push the boundaries of what is possible, operating with dependability, accountability and integrity at all times.
Mission Statement
Through collaborative engineering with our customers and internal empowerment of our employees, Mark Optics continually provides quality optics and quartz-ware to our customers worldwide.
Green Policy
Mark Optics is committed to providing quality optical components through environmentally responsible business practices.
---
Letter from the President
One common question I would like to answer: "What is it exactly that Mark Optics is capable of manufacturing?" Here it is… We take numerous forms of glass or quartz materials, and through a variety of processes, create any shape imaginable. If you can dream it, we can manufacture it. Whether it is a 24" square window, a wafer with a notch, a 100 micron thick disk, or a 20" polished collimator lens, we can make it for you.
Mark Optics has been a family owned company since 1967 in the business of manufacturing precision optical components. Mark Optics is recognized in the semi-conductor and opto-electronic markets as being versatile and committed to expanding our quartz-ware production and continuing to develop precision optics for the growing biomedical, aerospace, semi-conductor and opto-electronic markets. As President, I will maintain the precedents established by my grandfather and founder, including pride of workmanship and unsurpassed expertise. We are committed to supplying quality quartz and optical components with better on-time delivery at competitive prices.
Mark Optics has introduced a new paradigm for a custom optical manufacturing company. We call it "Value Added Customer Service". We do not just take your order according to your specs; we engineer precision optics that create substantial value to you.
We look forward to serving you.
Julie Houser
President
About the Founder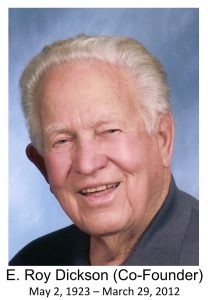 E. Roy Dickson, Co-Founder of Mark Optics and Pacific Quartz in Santa Ana, California.
His love of optics started in the 1940's when he and his wife to be, June, worked at Monitor Piezoproducts in South Pasadena for the Signal Corps making radio frequency control crystals. On his first anniversary in 1944 he joined the war effort as a Navy man where he was stationed in the Marshall Islands for 2 years. A few months after his return from service he worked in Monrovia for Fred Henson (1947 – 1949) and then for the William I. Mann Company in Azusa where he would meet his longtime friend and business partner, Ross La Rue. Mr. Mann gave Roy and Ross some stock in his company and when William I. Mann sold to Texas Instruments in the early 1950's, Roy and Ross cashed in and started their own company, Scientific Optical Company in Azusa. After successfully building the company they sold it to Citron but later bought it back and it became Scientific Optical Corporation on Rolyn Avenue in Arcadia. Again in 1965, Ross and Roy decided it was time to retire and sold their company. But they could not stay idle long for on March 26 th 1967 they opened Mark Optics, Inc. in Santa Ana, California. At this time another friend from WWII was invited to participate in the new company. His name was Mark … and that is where the "MARK" in Mark optics
came from.
By 1973 Mark Optics diversified and subsequently became a leading supplier in solid quartz products for the new semi-conductor industry. Under the direction of its founders, Mark Optics continued to develop its optical division while its quartz group flourished. In 1994, the optics division incorporated under the old name of Mark Optics and the quartz division became Pacific Quartz. As granddaughter of Mr. Dickson and third generation to work in the company, my goals have been to maintain the precedents established by my grandfather including hard work, pride of workmanship and unsurpassed dedication to our customers. Mark Optics endeavors to be the highest quality quartz and optical component supplier to our worldwide customers.